Baked Corn Chips
Ingredients:
1 package quality corn tortillas (corn, water and lime)
Directions: Preheat oven to 350 degrees. Cut tortillas into wedges and bake on an ungreased baking pan for 8-10 minutes, then flip each one and bake again for 8-10 minutes. Make sure not to overlap the tortilla wedges. No need for any oil so long as the tortillas are not damp, they shouldn't stick to the pan. Store in airtight container for one week.
GLUTEN FREE / VEGAN
---
Italian Lentil and Vegetable Stew
Courtesy of Diane Davidson of St. Joe, MI
Ingredients:
1½ cups dried lentils, sorted and rinsed
3 cups water
24 oz jar marinara sauce or about 2 cups
1 small butternut squash (1¼ lb) peeled, seeded and cut into 1" chunks – about 3 cups
8 oz green beans, ends trimmed and cut in half – about 2 cups
1 large red bell pepper, cored and cut into chunks
1 large all purpose potato, cut into 1" chunks
1 medium onion, chopped
1 tsp garlic chopped
1 Tbsp Italian seasoning blend
Directions: Place lentils in a 3 quart or larger slow-cooker. Place all vegetables on top of lentils, add seasoning, water and marinara sauce. Cover and cook on low 8-10 hours or until the vegetables and lentils are tender. Stir so that lentils and vegetables are mixed. Serve in soup plates or bowls. Serves 5-8.
GLUTEN FREE / VEGAN
http://www.healthyfactsinc.com/italian-lentil-and-vegetable-stew
---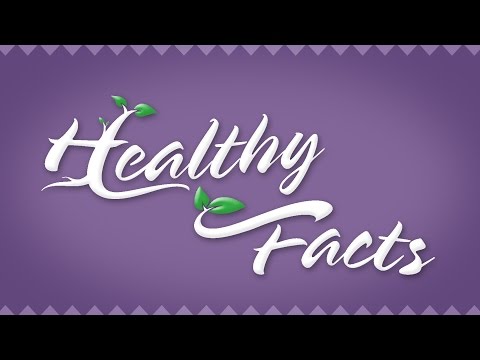 Dreamy Chocolate Pie
Adapted from award winning pie recipe, easy and delicious!
Ingredients #1: NO BAKE CRUST
1½ cup raw almonds
1 cup medjool dates, pitted
1/3 cup cocoa powder
2 Tbsp ground flax (optional)
½ tsp almond extract (optional)
½ tsp salt
3 Tbsp non-dairy milk (add more as needed)
Directions: In a food processor, process the nuts until small. Add dates, cocoa, flax and salt and pulse process again to combine. Add milk until the mixture will stick together. Line a pie plate with mixture, pressing up sides to fill.
Ingredients #2: FILLING
1 cup non-dairy chocolate chips
12 oz silken tofu, firm or extra firm
½ cup pure maple syrup
1 cup natural almond butter
Directions: In a food processor, combine tofu and maple syrup. Process until smooth. Add nut butter and process again until smooth. Melt chocolate using a double boiler or microwave in a glass dish one minute at a time until melted. Add melted chocolate to processor and combine well scraping down sides as needed. Pour onto pie crust and chill several hours until firm. Decorate with fresh berries or nuts. Slices and freezes well.
GLUTEN FREE / VEGAN
---
Green Hummus
Courtesy of Patty and Michael Carey
Ingredients:
2 cans garbanzo beans/chick peas, rinsed and drained
1 small bunch green onions, trimmed
1 ripe avocado
1 handful of spinach or other dark leafy green
1 package taco seasoning or equivalent: cumin, etc.
1-2 cloves fresh garlic or 1 tsp garlic powder
3/4 cup (less or more) vegetable broth (or water) to taste for consistency
salt and pepper to taste
Directions: In a food processor, blend all ingredients to smooth. Serve with baked chips or as a sandwich spread. Freeze extras.
GLUTEN FREE / VEGAN
---
Vegan Ranch Dressing or Dip
Ingredients:
1 cup raw cashews, soaked in filtered water for 2 hours and drained (optional)
¼ cup fresh lemon juice
¼ cup apple cider vinegar
2 pitted dates soaked in 1½ cups filtered water
2-4 garlic cloves
2 Tbsp fresh red onion (just guestimate)
1 tsp Mrs. Dash table blend
½ tsp salt
1 tsp dry parsley or 1 Tbsp fresh, minced
½ tsp dry dill or 1 Tbsp fresh, minced
Directions: Place all ingredients except the fresh herbs into your blender and puree until smooth and creamy. Stir the herbs in at the end.
GLUTEN FREE / VEGAN / RAW
---
Potato Deviled "Eggs"
Courtesy of vegan chef Laurie Syracuse-Rice
These are my favorites and Laurie gets requests for them often. The special salt might be found at a spice store, but they will still taste yummy with regular salt.
Ingredients:
16 small round potatoes scrubbed and cut in half
2-3 tsp pickle relish, sweet, dill or both
2-3 tsp yellow mustard
4 tsp vegan mayo or salad dressing
dash of turmeric (optional)
kala namak salt to taste (sulfur tasting volcanic salt)
dash of paprika and other garnishes (olive, caper, etc) for topping
Directions: Place potatoes cut side down on cookie sheet lined with parchment paper. Spray the potatoes with cooking spray and bake at 350 degrees for about 20 minutes (a knife should run through easily). Let them cool. Shell out the insides of the potato taking care not to break the potato. You will be filling it, so it should be sturdy enough for that. Mash or rice the insides and mix in the other ingredients as if you were making deviled eggs. Fill the shells and garnish with paprika and optional pickles, olives or capers as desired. Chill until serving time. Serves 8.
GLUTEN FREE / VEGAN
---
Overnight Chia Pudding
Ingredients:
1/8-1/4 cup chia seed (use less for thinner or more for thicker pudding)
1 cup non-dairy milk
2 dates, pitted and torn or chopped
1 Tbsp goji berries, cranberries, or raisins (optional)
1 Tbsp almond slivers (optional)
dash cinnamon
Directions: Combine all in a jar with lid and shake to combine. Enjoy several hours later or in the morning.
GLUTEN FREE / VEGAN / RAW
---
Oven Baked Quinoa (pronounced Keen-wah) vegan -gluten free
1 ½ cups quinoa
3 cups water
½ tsp. coconut oil
1 vegan bouliion cube (optional)
Pre-heat oven to 350 degrees. Prepare a covered casserole dish with a thin smear of coconut oil. Place the quinoa in. Add the water and bouillon or seasoning of choice. Stir, cover and cook for one hour. Remove from heat, fluff with fork and use as needed.
---
Buffalo Quinoa Mason Jar – gluten free – vegan
3 cups cooked quinoa (see recipe)
1 ½ cups cooked tempeh (see recipe) or baked tofu
1 cup lima beans, thawed to room temperature (or kidney, garbanzo, etc)
1 cup raw or slightly steamed broccoli florets
1 cup carrots, shredded or diced
1 cup celery or shredded cabbage
1 cup vegan mozzarella, jack or cheddar style
4 green onions, sliced, save ¼ for garnish
Dressing:
1 cup veggie broth
1/2 cup Buffalo Wing, Cholula, Sriracha or your favorite hot sauce
4 tsp. white or black chia seed (optional to thicken)
Gather and/or prepare first 8 ingredients. In a large bowl, combine these ingredients. In a medium bowl, whisk the dressing ingredients together. (Chia will help thicken the dressing after 2 hours or more.) Pour dressing over quinoa mixture, mix well, taste and adjust seasoning and store in your mason jars for weekly lunches, adding a sprinkle of green onion on top for garnish.
---
Marinated Baked Tempeh – vegan
1 pkg. Tempeh (fermented soybean cake), cubed
3 Tbs. Braggs liquid aminos, tamari, shoyu, or soy sauce
1 ½ tsp. white wine, apple cider, rice vinegar or any vinegar you have
2 cloves garlic, minced
1 Tbs. Ketchup
1 tsp. agave or sweetener of choic
1 tsp. sesame oil
1 tsp. sriracha
Whisk together dressing ingredents and pour over tempeh. Store in a container with a tight fitting lid. Marinate for several hours or overnight, shaking container once in a while. Pre-heat oven to 375 degrees. Lightly oil or spray a baking pan. Spread marinated cubed tempeh out leaving space and bake for 25 minutes, turning halfway through bake time to not burn but lightly brown 2 sides.
---