Mom's Easy Baked Beans
Ingredients:
3 cans baked beans*
1 can diced tomatoes, drained
1 onion, chopped and sauted in water to soften
¼ cup natural brown sugar
¼ cup ketchup
2 Tbsp mustard
Salt and pepper to taste
Directions: After cooking the onions, combine all ingredients in a casserole dish and bake at 350 degrees for 40 minutes.
GLUTEN FREE / *VEGAN some cans of baked beans may contain pork products
---
Almond Macaroni Salad
This is a favorite winning recipe from my great guy, Greg
Ingredients:
1 lb macaroni*, or gluten free macaroni
1 head raw cauliflower, diced small
1 bunch green onions, sliced thin
1 cup Vegenaise®** or mayonnaise** (plus ¼ -½ cup to taste)
1 tsp almond extract
¾ cup golden raisins
½ cup sliced almonds, roasted in 350 degree oven for 8min to golden brown
Salt & freshly ground pepper to taste
Directions: Cook macaroni according to package directions, drain and put in large a bowl. Add the chopped raw veggies to the bowl. Stir the almond extract into the vegenaise and mix into the macaroni mixture. Stir in the raisins and almonds. Add salt and pepper to taste.
GLUTEN FREE* / VEGAN**
---
Jill's Potluck Bow-Tie Pasta
Ingredients:
1 lb box bow tie pasta* or gluten free pasta option
4-5 carrots, peeled and sliced
1 head broccoli, chopped
1 bag spinach or baby kale
1 cup grape tomatoes, halved
1 yellow pepper, seeded and chopped
1 can hearts of palm, drained (optional)
1 can artichoke hearts, drained and quartered
Salt and pepper to taste along with salad dressing of choice
Directions: Set a large pot of water to boil. Carefully drop carrot slices in and set timer for 6 minutes. After that, add pasta and set timer to cook pasta according to package directions (usually about 11 minutes). Add the broccoli with 8 minutes remaining. Drain well. Add other ingredients. Let cool and mix gently with your hands before mixing in the salad dressing of choice. Serve or store for up to one week in the fridge.
*GLUTEN FREE if using gf pasta / VEGAN
---
Balsamic Dressing
Ingredients:
1 cup veggie broth
¼ cup thick balsamic vinaigrette
¼ cup rice vinegar
¼ cup organic ketchup
2 Tbsp chia seed
2 tsp Dijon mustard
1 date, pit removed and chopped
1 clove garlic, minced
Salt and pepper to taste
Directions: Blend well and store in a jar for at least 2 hours to allow the chia to thicken the dressing. Great for salads, veggies, etc.
GLUTEN FREE / VEGAN
---
Black Bean and Rice Burgers
Yield: 4-5 large "softer style" burgers
Ingredients:
1 15 oz can black beans, rinsed and drained(or 2 cups if cooking from scratch)
1 cup cooked and cooled brown rice
½ cup quick-cooking rolled oats, not instant (optional)
1 medium carrot, peeled and finely diced (or minced in food processor)
4-6 medium mushrooms, finely diced (or minced in food processor)
1 Tbsp barbeque sauce*, ketchup or salsa
1 Tbsp minced dried onion
1 Tbsp tamari, Bragg's liquid aminos or soy sauce
2 tsp nutritional yeast (optional)
1 tsp herb blend of choice or cumin
5 drops liquid smoke (optional)
Salt and pepper to taste
Directions: If using a food processor, chunk cut the carrot and add to work bowl. Allow machine to run to dice carrots. Add mushrooms and pulse to mince. Add rice, beans, ketchup, onion, Braggs, as well as nutritional yeast, herbs and liquid smoke and pulse to combine. Conversely, if not using a food processor, hand mash beans with fork or potato masher, leaving some texture and add ingredients to combine. Either method, at the end, mix all ingredients with your hands. It should be thick. Lightly spray or oil a frying pan. Form into 4-6 patties and brown on both sides in frying pan or bake at 350 degrees for 40 minutes, flipping at the 20 minute mark. Burgers will stiffen up a bit as they cool. Serve on a whole wheat bun with your favorite condiments for a delicious, healthy, low-fat burger.
GLUTEN FREE* not all bbq sauces are gf / VEGAN
---
One-Two Coleslaw
Do not be fooled by the simplicity of this recipe. It's good!
Ingredients:
½ head cabbage, sliced thin – or package mix ready to go!
1 package trail mix of choice (add sesame sticks if available)
¼ cup Newman's Own balsamic vinaigrette or lite vinaigrette
Directions:
Add ingredients to bowl, stir and eat! If using sesame sticks, add right before serving.
GLUTEN FREE / VEGAN
---
Baked Corn Chips
Ingredients:
1 package quality corn tortillas (corn, water and lime)
Directions: Preheat oven to 350 degrees. Cut tortillas into wedges and bake on an ungreased baking pan for 8-10 minutes, then flip each one and bake again for 8-10 minutes. Make sure not to overlap the tortilla wedges. No need for any oil so long as the tortillas are not damp, they shouldn't stick to the pan. Store in airtight container for one week.
GLUTEN FREE / VEGAN
---
Italian Lentil and Vegetable Stew
Courtesy of Diane Davidson of St. Joe, MI
Ingredients:
1½ cups dried lentils, sorted and rinsed
3 cups water
24 oz jar marinara sauce or about 2 cups
1 small butternut squash (1¼ lb) peeled, seeded and cut into 1" chunks – about 3 cups
8 oz green beans, ends trimmed and cut in half – about 2 cups
1 large red bell pepper, cored and cut into chunks
1 large all purpose potato, cut into 1" chunks
1 medium onion, chopped
1 tsp garlic chopped
1 Tbsp Italian seasoning blend
Directions: Place lentils in a 3 quart or larger slow-cooker. Place all vegetables on top of lentils, add seasoning, water and marinara sauce. Cover and cook on low 8-10 hours or until the vegetables and lentils are tender. Stir so that lentils and vegetables are mixed. Serve in soup plates or bowls. Serves 5-8.
GLUTEN FREE / VEGAN
http://www.healthyfactsinc.com/italian-lentil-and-vegetable-stew
---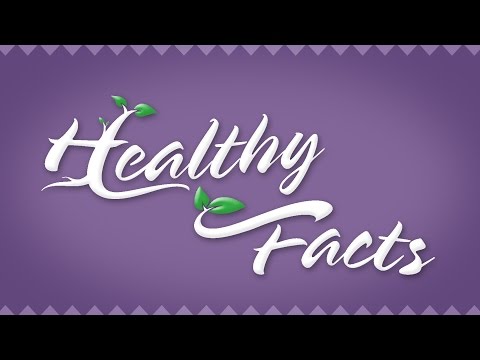 Dreamy Chocolate Pie
Adapted from award winning pie recipe, easy and delicious!
Ingredients #1: NO BAKE CRUST
1½ cup raw almonds
1 cup medjool dates, pitted
1/3 cup cocoa powder
2 Tbsp ground flax (optional)
½ tsp almond extract (optional)
½ tsp salt
3 Tbsp non-dairy milk (add more as needed)
Directions: In a food processor, process the nuts until small. Add dates, cocoa, flax and salt and pulse process again to combine. Add milk until the mixture will stick together. Line a pie plate with mixture, pressing up sides to fill.
Ingredients #2: FILLING
1 cup non-dairy chocolate chips
12 oz silken tofu, firm or extra firm
½ cup pure maple syrup
1 cup natural almond butter
Directions: In a food processor, combine tofu and maple syrup. Process until smooth. Add nut butter and process again until smooth. Melt chocolate using a double boiler or microwave in a glass dish one minute at a time until melted. Add melted chocolate to processor and combine well scraping down sides as needed. Pour onto pie crust and chill several hours until firm. Decorate with fresh berries or nuts. Slices and freezes well.
GLUTEN FREE / VEGAN
---
Green Hummus
Courtesy of Patty and Michael Carey
Ingredients:
2 cans garbanzo beans/chick peas, rinsed and drained
1 small bunch green onions, trimmed
1 ripe avocado
1 handful of spinach or other dark leafy green
1 package taco seasoning or equivalent: cumin, etc.
1-2 cloves fresh garlic or 1 tsp garlic powder
3/4 cup (less or more) vegetable broth (or water) to taste for consistency
salt and pepper to taste
Directions: In a food processor, blend all ingredients to smooth. Serve with baked chips or as a sandwich spread. Freeze extras.
GLUTEN FREE / VEGAN
---